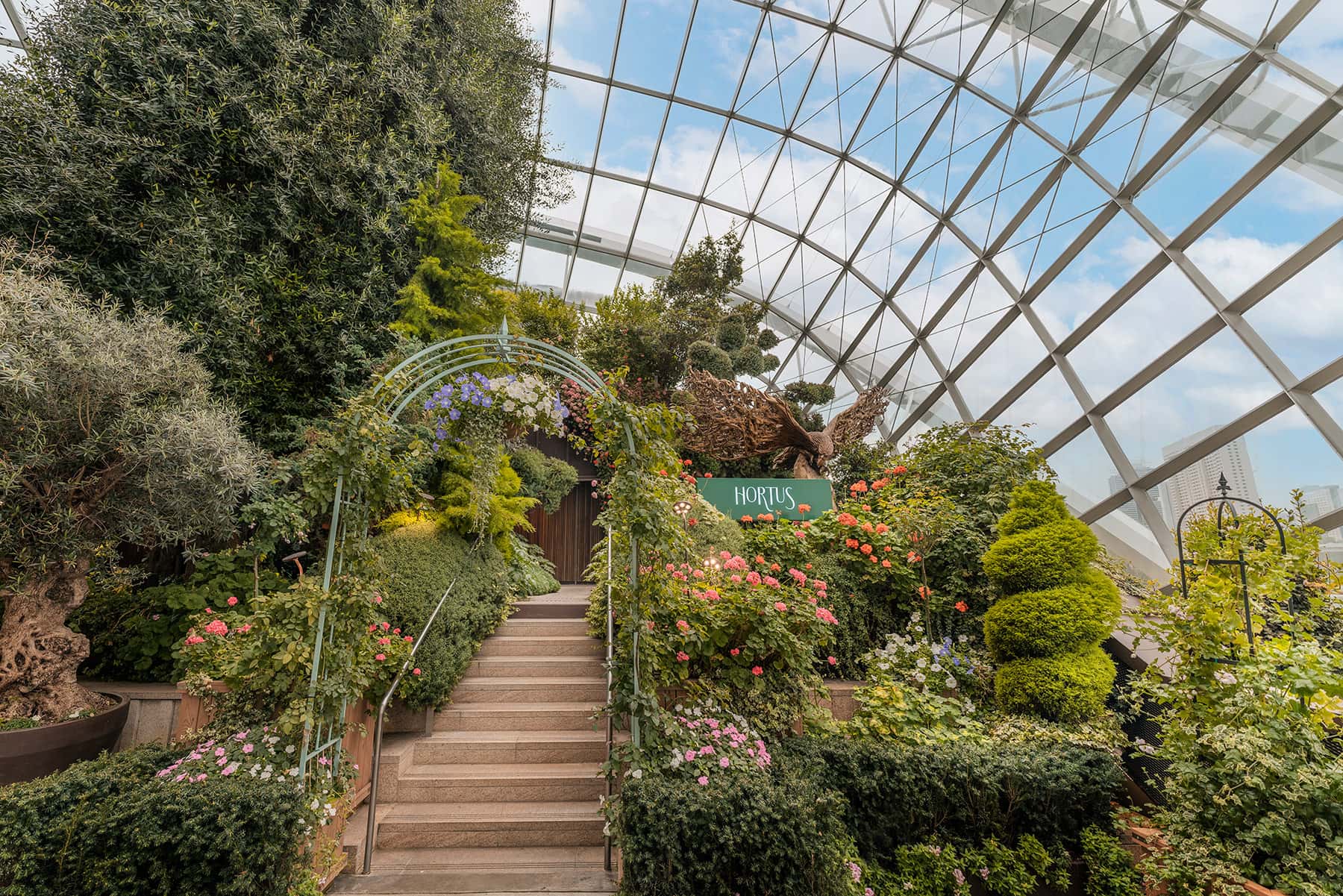 Two new concepts by Australian Chef, Michael Wilson, in partnership with restaurant group Unlisted Collection, are the coolest places to be by the Bay.
Mylo's and Hortus take over the space previously occupied by Fennel Cafe.
First, wind down with gelato by the bay at the laid back 75-seat cafe Maylo's. Located at Gardens by the Bay's Active Garden, the cafe includes a 45-seat outdoor pet-friendly space next to the playground and fitness area.
The indoor dining area features a gleaming gelato Pozzeti display – the most traditional way of storing and preserving gelato in steel buckets with covered lids. This ensures the creamy consistency of the gelato is maintained.
Flavours (from $5) include coconut, and pandas, made with fresh Thai coconuts; pineapple infused with Szechuan pepper-corns; and smoked maple bacon, with bacon-infused milk and maple syrup churned and smoked with applewood chips.
Frozen options include Margarita, with lime juice, tequila, sugar and salt; and jasmine oolong and passionfruit with a dash of Prosecco.
A selection of tarts ($11) and pastries ($6) are baked fresh daily, alongside savoury paninis ($11).
Water dishes are available for furry friends, along with treats such as house-baked pumpkin & oat dog biscuits ($2), as well as popsicles made with chicken and beef bone broth, and yogurt and mango.
At the Flower Dome, Chef Wilson also runs Hortus, which offers Mediterranean fare.
The menu features a variety of sharing plates, along with a small selection of wood-grilled items such as whole baby fish (currently seabags from Corsica) grilled with oregano, capers and lemon; charred Fremantle Octopus with spicy green harissa; and spatchcock baby chicken slathered in Merguez spices, lemon and olive oil .
Cakes, pastries and tarts are available, along with a seasonal afternoon tea from 3 to 5pm.
Where: Flower Dome, 01-09 Gardens by the Bay, 18 Marina Garden Drive; 11:30am to 9pm, Wednesdays to Sundays, closed on Mondays and Tuesdays.
Written by The Straights Times
October 10, 2021