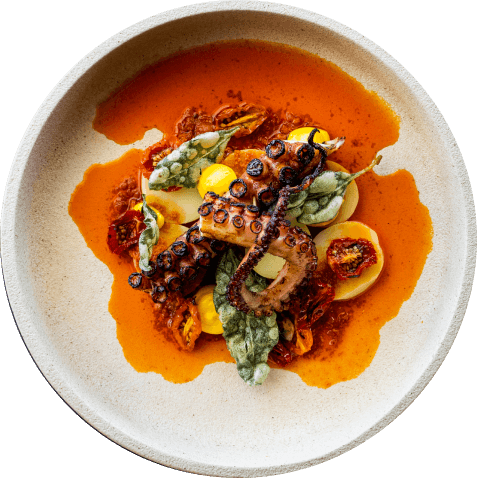 Savour the
experience...
The world's best-known chefs hold a deep respect for the power of produce and provenance. Fremantle Octopus has perfected our craft across 20 years to deliver excellence through every season.
Sustainably wild-caught near colonnades of coral and undersea groves, Fremantle Octopus dines on an abundance of premium seafood including Western Rock Lobster, abalone and scallops. Which is why, Fremantle Octopus is love at first bite!
Our Produce
This is unique octopus found nowhere else.
On the grill, the smoky aroma transports diners to a beachside bonfire, the sound of the ocean rhythmically thrumming nearby. Each morsel, a testament to taste. Each bite, a moment of blissful harmony. It's love at first bite.
The journey to your plate starts well before dawn...
The motor hums, white-frilled hull against the wine-dark sea. Light gleaming upon the breathing silkiness of the sea, our catch awaits below.
With some 2,880 kilometres of coastline to explore, we're never in one place long. Fremantle Octopus boats can sustainably fish 365 days a year, sourcing the world's best octopus for menus of the world's finest kitchens.
Where inspiration lives and perfection is at home.
We arrive in harbour already yearning for the ocean once again. Ice cold and sea-spray fresh, Fremantle Octopus is then naturally prepared with elemental simplicity.
Fire and ice transform our catch into a tender, decadent delight for the senses. Each step is continually refined to ensure ingredient integrity; from innovation on the waves, to hand selection and preparation at our purpose-built Western Australian premises.
Our OPERATIONS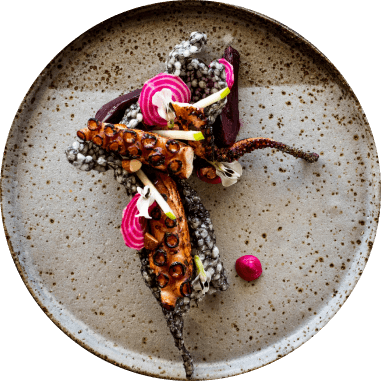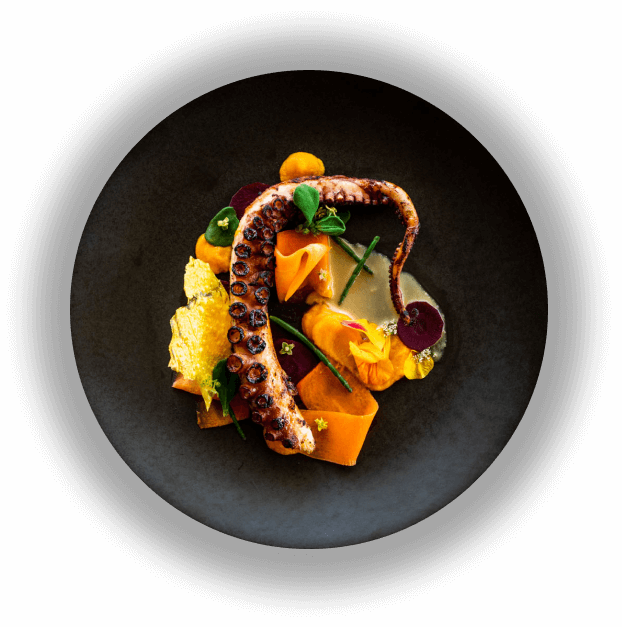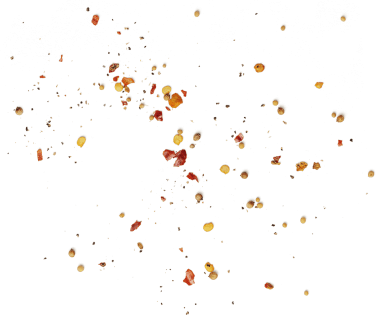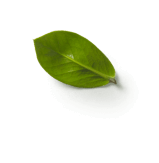 Naturally perfect. We guarantee it.
Our integrated ocean-to-plate methods mean Fremantle Octopus controls every facet to ensure a 100% satisfaction guarantee
Across all cultures and generations, Fremantle Octopus seamlessly, transcends foods and styles. It's always in fashion and on trend.
MSC certified and sought after worldwide.
Sustainability underpins our every decision on sea and land. Choosing the MSC blue ticked Fremantle Octopus ensures the future generations can enjoy the treasures of the ocean.
Our Certification
Nourishing natural goodness.
Octopus is a delicacy relished in Japan and the Mediterranean, two regions where people live longer, healthier lives. A diet high in wild-caught octopus provides vitamins, minerals and good fats essential to maintaining a healthy lifestyle.
Fremantle Octopus is high in protein, as well as being a good source of Vitamin B12, iron, copper, selenium and Omega-3 fatty acids.